Upcoming
SCFC Events and Safety Seminars
The Fleet
C182 - G1000
N1483L - $240/hr
C172S - G1000
N63251 - $170/hr
N1004E - $170/hr
N646DW - $170/hr
C172S - 6-pack
N458SP - $150/hr
N236SP - $150/hr
C152 N24896 - $105/hr
N6123L- $105/hr
Simulators
Multi-Screened G1000 - $75/hr
Xwind 200 - $250/session
ATD GNS-430W - $30/hr
(member prices shown)
 
SCFC Gear
New women's shirts have arrived!
Two popular designs with a feminine cut in super soft fabric. Choose from The Classic SCFC airplane design in aqua or Report the Cement Plant in eggplant or sage. Pick up your favorite at the Flight Center.
Stay Informed

October 2012


SCFC Recognized at AOPA Flight Training Summit
AOPA presented the inaugural Flight Training Excellence Awards on October 10 at the Aviation Summit in Palm Springs. AOPA's new Flight Training Initiative aims to help improve the flight training experience and increase the number of licensed pilots, and these awards recognize flight schools and instructors who contribute to an optimal training experience and encourage best practices.

We are proud to share that, among the 2,400 nominations for the best flight schools and independent flight instructors in America, we earned first mention on the Honor Roll! We have been operating for less than a year, and we are humbled and grateful that you - our amazing members and colleagues - share in our vision of aviation safety, community, and adventure enough to nominate us.

Check out the results here: http://flighttraining.aopa.org/awardwinners/2012winners.html#school

Developmental Currency
We believe a good pilot is always learning something, always seeking to be a safer, more competent pilot. We like improving our skills and encourage others to do so as well. As a result, we have created a Developmental Currency program. Every six months, each of our members should be working on something - some way to develop themselves as pilots. This could mean beginning training for a new rating or certificate, getting checked out in a new aircraft, or completing advanced training such as mountain flying. SCFC CFIs regularly host Safety Seminars and other fun ground training events that are easy ways to keep learning.

Developmental Currency will hold a different meaning for each member, but we strongly encourage everyone to seek out new training to keep moving forward. We will be checking in with you in the near future to see how your flying is going and how we can help you achieve your next goal. In the meantime, you can always contact us at (650) 946-1700 and speak with Dan or any of our great instructors.

New and Student Pilot Support Group
This is a great new group made up of new and student pilots who want to learn more about flying. They offer an opportunity to meet other pilots, talk about flying, and share information. Meetings are held the first Monday of the month, and they next meeting will be Monday, November 5, 7:00pm at the San Carlos Skyway Building. For more information, join the Yahoo! Group called BayArea_NewPilots at http://groups.yahoo.com/group/BayArea_NewPilots/.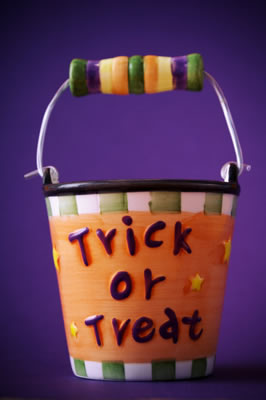 Mmm... Munchies...
Some awesome members have been bringing in some incredible baked goods and snacks - you know who you are! And for that, we say a huge THANK YOU! Your delectable snacks bring smiles to the faces of SCFC members and CFIs, and everyone appreciates it.

Want to make someone's day? Bring us your specialty! We'll be forever grateful, and you'll definitely make everyone's taste buds happy.
Member Profile: Kate Thomas
Kate doesn't fit the typical student pilot profile: she's 17 years old, a junior in high school, and comes from a non-flying family. Her curiosity about flying was sparked by a friend's dad, who flies with CFI Lisa Dyball. He introduced Kate and Lisa, who then had an intro lesson, and now she's preparing for her first solo flight.

Kate loves "the juxtaposition between being immersed in technical world of aviation and the sense of independence and freedom" she gets from flying. Her biggest challenge so far has been dividing her time between school, extracurricular activities, a part time job at SCFC, and studying her flight and ground school lessons.

Recreational flying is Kate's goal. She has a strong drive to remain current throughout college and beyond, and has interest pursuing in a tailwheel endorsement and instrument license.

When Kate isn't flying, she is an accomplished debater. She and her partner recently won a tournament, out-debating 45 other teams on the topic: moral obligations of developed countries to mitigate the effects of climate change. She's also involved in a community club as an advocate for kids with disabilities to become more integrated into general education classes.

Kate is a dedicated and valued staff member at San Carlos Flight Center. She works the front desk, coordinates aircraft maintenance scheduling, and even washes the planes. So say hello to Kate the next time you see her!

Monthly BBQ Saturday, November 3
We look forward to seeing you at the first of our monthly BBQs, which will happen the first Saturday of every month. This will be a great opportunity to meet other pilots, do some hangar flying, enjoy great food, and recognize each other's achievements. Additionally, we will announce a very special program we've been working on so you will definitely want to be there!

For added fun, join the FOG Airport Hop, which ends conveniently at the Monthly BBQ.

Please RSVP so we can plan the right amount of food. Either call (650) 946-1700 or email us at info@sancarlosflight.com.
FOG Airport Hop Saturday, November 3
A great day of flying, friends, and food! We start the day with a fun and informal airport hop, and end at the Monthly BBQ. Come for some or come for all, but definitely make an appearance because we have some exciting news to share with you.

Sign up on the database at http://groups.yahoo.com/group/FlyOutGroup/database